On my way from Germany to visit our friend Paul (and his family) in Eindhoven, I made a brief stop at the
Selfkantbahn
, a preserved meter gauge Kleinbahn located near the Dutch border.  Here's a few photos of my visit.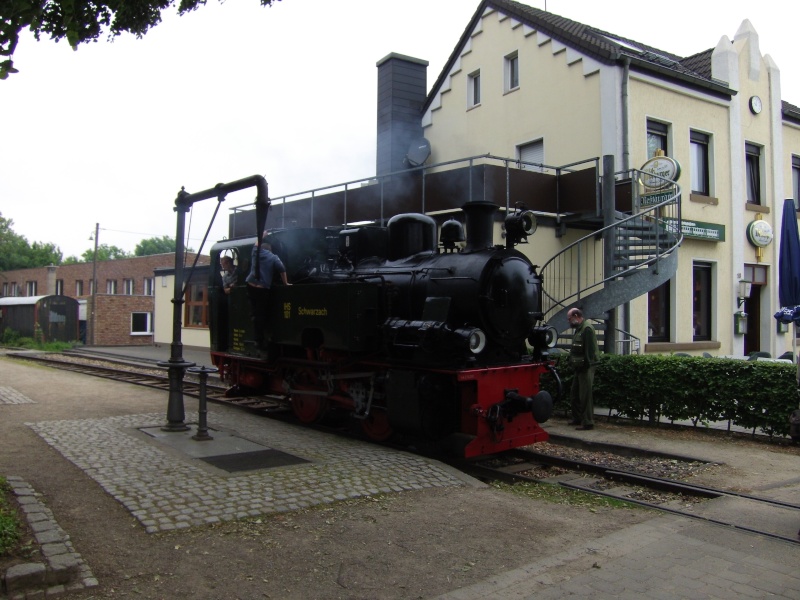 When one arrives at the station, you are greeted by this Unimog rail truck. Almost looks like a toy.
The Locomotive running this day is #101 "Schwarzach" an 0-4-0 built by Krauss-Maffei in 1949.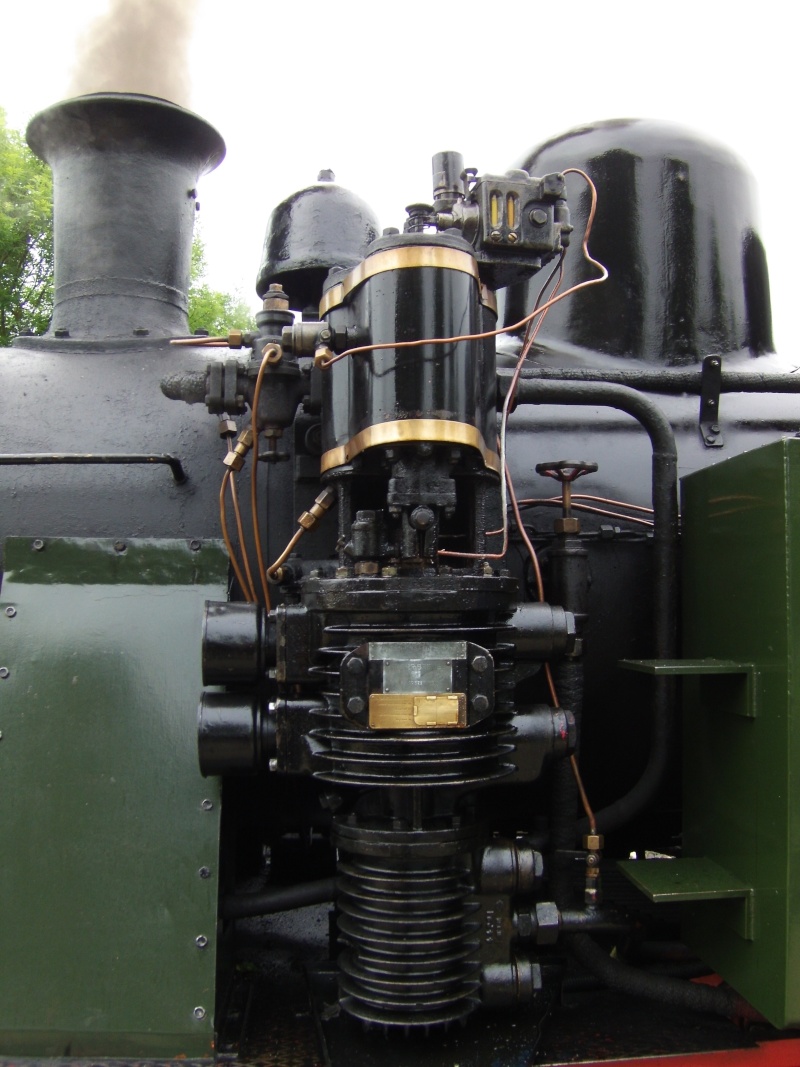 Other rolling stock: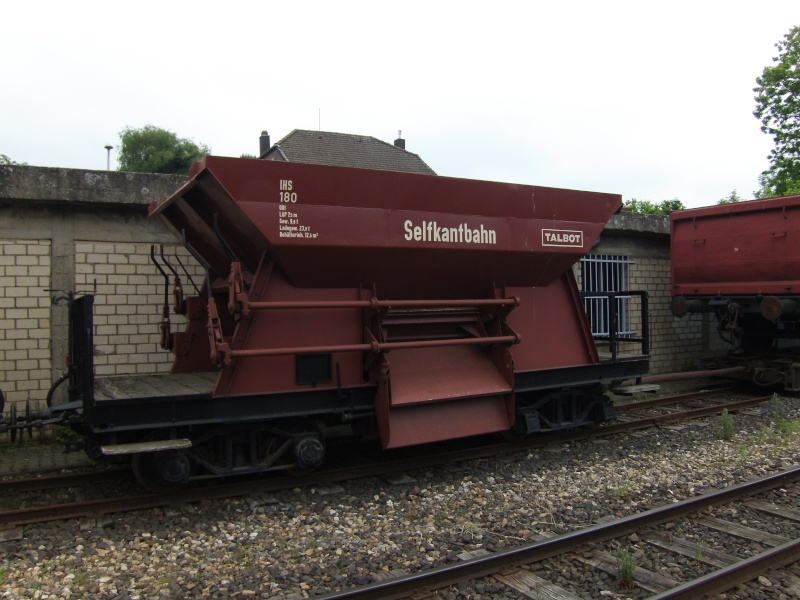 A Standard Gauge wagon on a rollbock:
Rollbock Close-up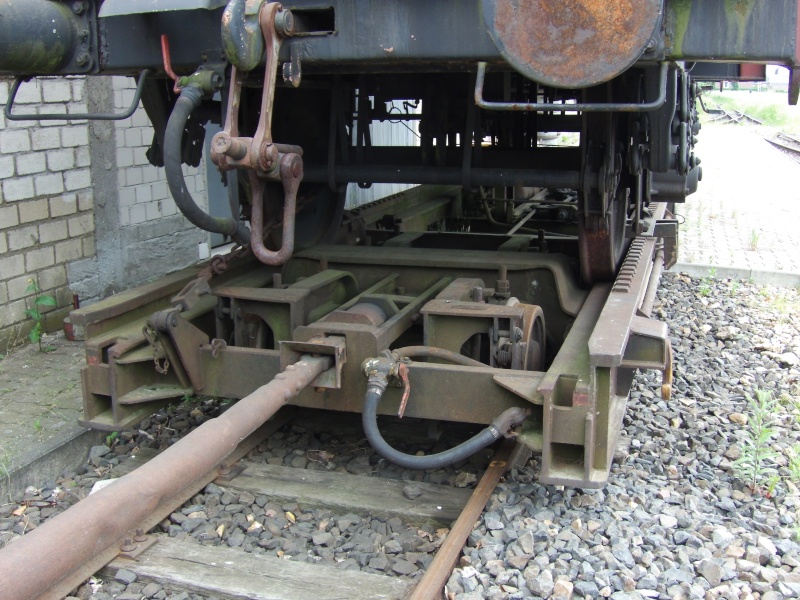 A mystery car. The outline looks like a passenger car, but notice how high the buffers are.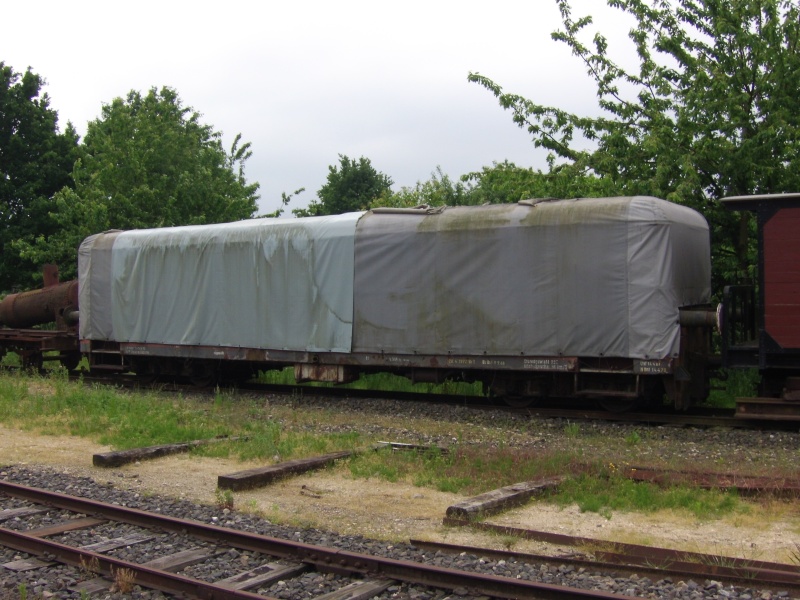 Inside the repair shop, there are a lot of interesting things to see as well. First is this tram locomotive, built by the Alsace Locomotive Works in 1897 (when Alsace was part of Germany). It has an inside frame and inside cylinders, and lots of character.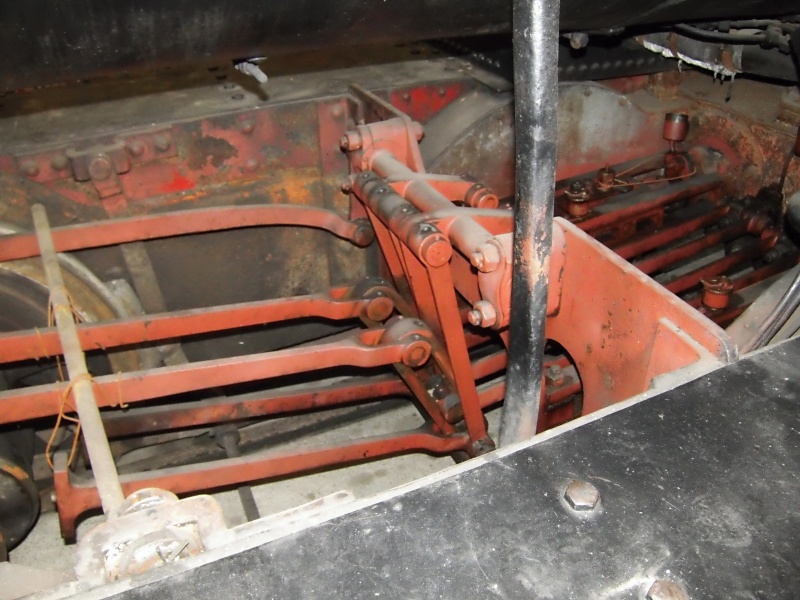 A feldbahn diesel straight out of the LGB catalog
A railcar or two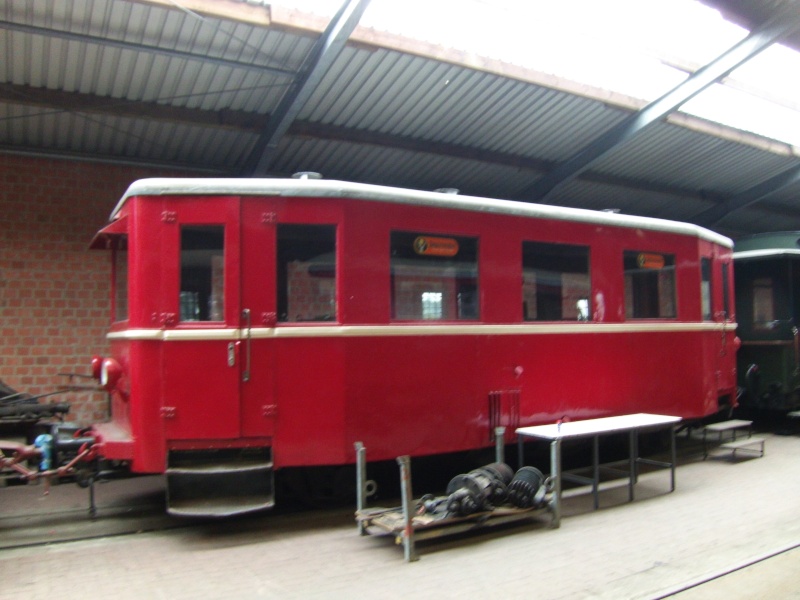 An East German diesel
Another tramway locomotive (kastenlok), built by Henschel in 1899. Looks like they barely fit the boiler into the body. The more I look at it, the more I wonder if it's a fireless locomotive. Nothing about this on the Selfkantbahn's website.
That's all the photos; I'll try to get some movies uploaded as well.

_________________
Bill Wray

"It is one of the happiest characteristics
of this glorious country that official utterances are invariably
regarded as unanswerable."
-Sir Joseph Porter, First Lord of the Admiralty (HMS Pinafore)