Yes! there were two similar carriages (I think the other one is in Saint-Mandé Transports Museum) cable hauled (thence ther nickname "ficelle"), on a single track, with a double track for crossing in the middle. I have known quite well this funicular, because my parents had a house uphill and I use to take it to go to school. 
The winch had been made by von Roll in Switzerland. There was a "driver" in each car for safety reason. I communicated with the engine driver with an elementary electric bell. The bottom driver rang once and began closing the doors:one common lock+ a second external lock per door + a general lock for all the doors (the later can be seen on the picture); at that signal the upper driver closed the doors the same way; then he rang twice; the bottom drivers rang three times to get the machine started.
There was no electronic in these days!
This funicular is still operating on the same principle with new winch, new cars on the same track: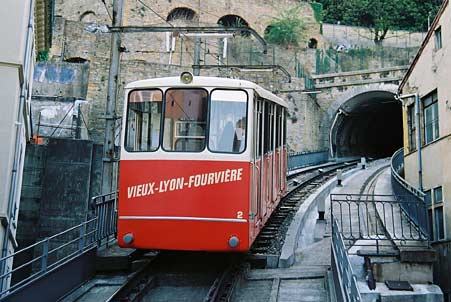 There were several funiculars in Lyon, I think five. I have known four, some of them where with rack, as this one for Saint-Just (the Fourvières track on the right side)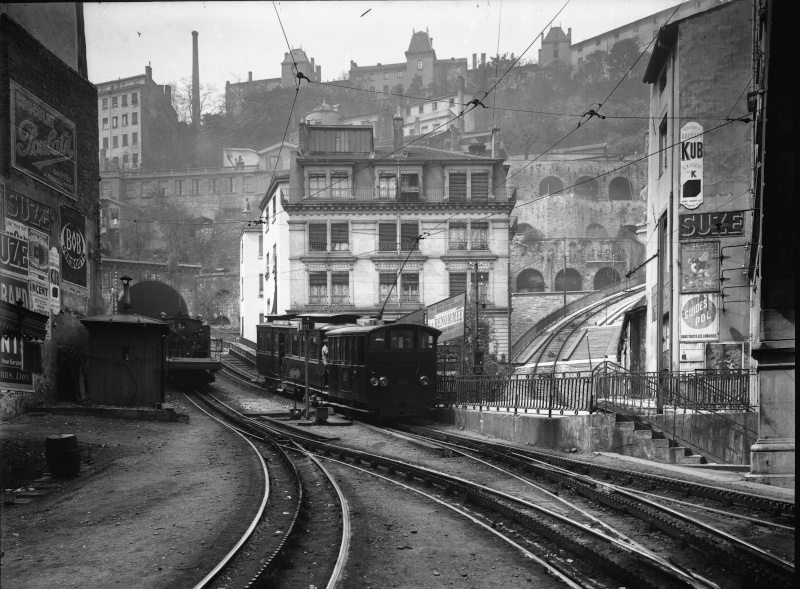 Now there just three of them.The one on the photo above as been converted to cable, the third one still operating was converted to rack and incorporated in the suburb system (picture below):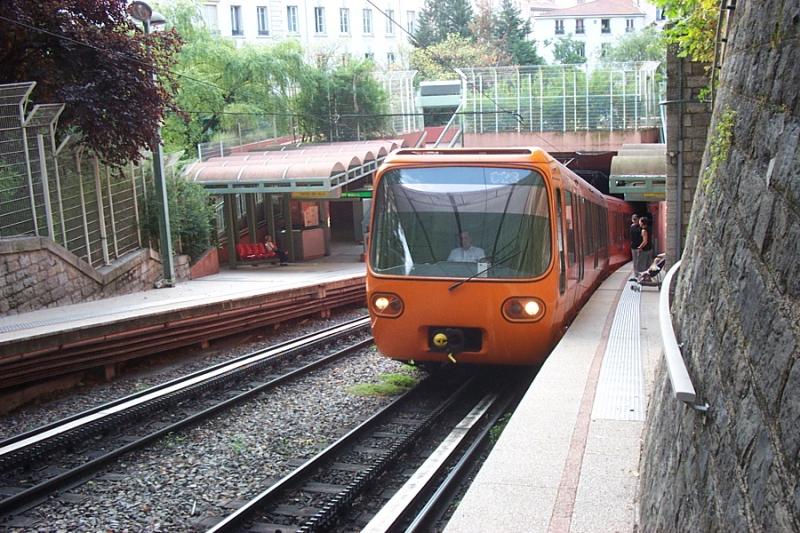 More details on  Lyon's funiculars(in french), here:
http://cris23.fr/lyon_ficelle.htm