Well, had to dig in order to find out where was the thread about a handy third hands....  5 years ago...didn't think it was that long...
Until now I was using an old tile and a help hand tool from LIDL. It's a very handy one, just remove the huge magnifier.
I use it mainly as a soldering station, but I wanted to improve it and have other use.
Practical but limited when I needed more hand.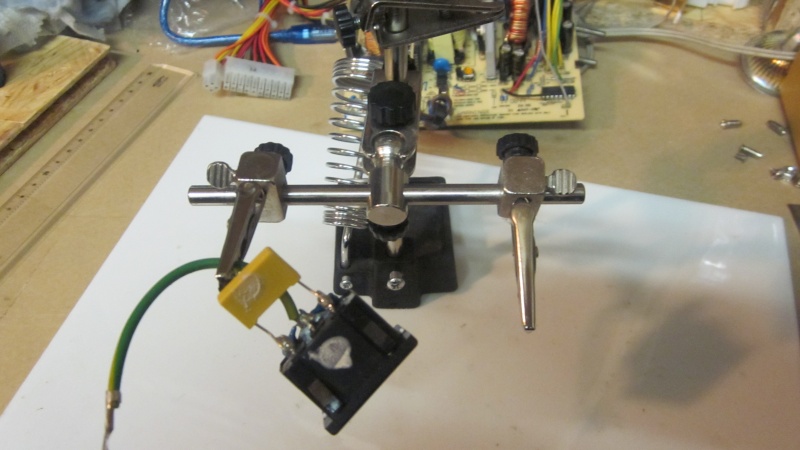 So I decided to look again at the instructable and to go for something of my own.
I found the tubing on Amazon.
Liquid cooling pipes, those one are 11" long.
I glued at the end some crocodile clip (some say alligator clip as well).
The most tricky was to find out the size I needed for the hand tap.
It's 1/2" UNF 20 (found it for a very good price in UK). I had some metrics ones, but none imperials ones.
So I prepared a board to receive my tile.
The corners
The corner blocked the tile, but the tile could be remove and use only the board.
I drilled some holes, you need at leat 11mm in diameter, the gauge I have said 11,6 but it must be because its not metric.
Then I use the hand tap and screw the pipes.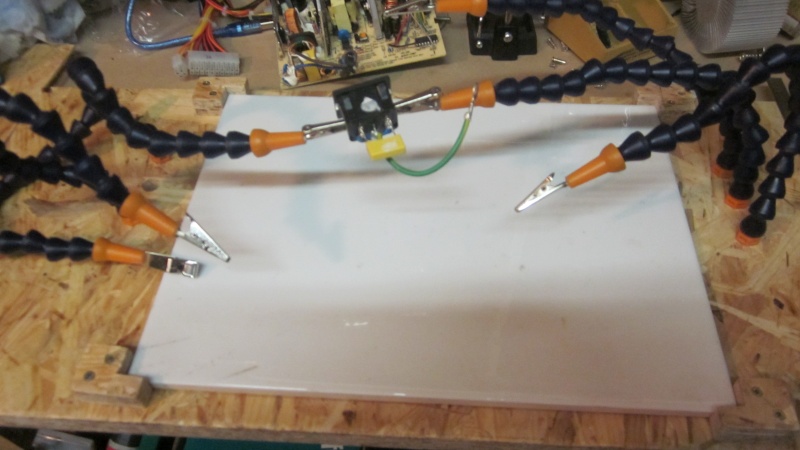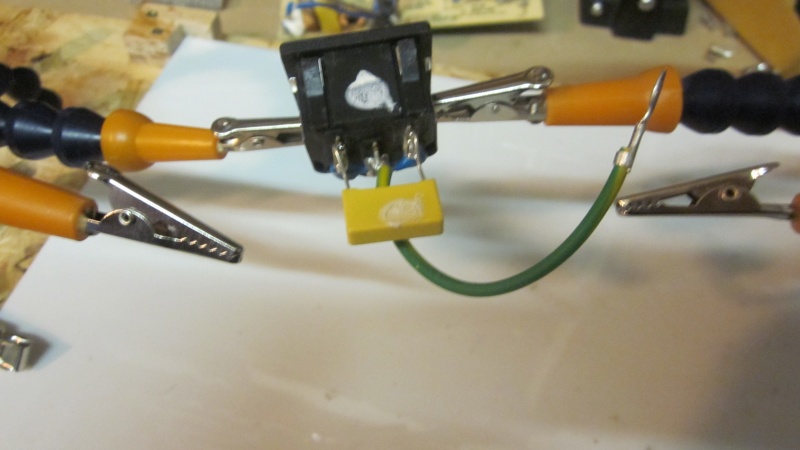 Well now, I have a nice helping hand station.