Aha.....I've been out visiting and playing trains today.
Whilst I was at Railexpo earlier this year a very pleasant couple introduced themselves and I discovered they live near Pont Audemer just 30 mins from me!
They invited me over for the day including a sumptious calorie busting Norman lunch....
This chap Alain, an exquiste skilled modeller has been working away by himself in 'Garden Scale' for a number of years not knowing that there are like minded 'dingues' not too far away.
And to my added pleasure he is originally from the Correze and vehemently passionate about it which is reflected in his modelling.
He has a well planned but unfinished layout in the front garden occupying some 20 metres x 5 metres, elevated about 60cms with a long extension around and into the house plus another in typical Correze style disappearing off into the countryside somewhere!
Here are a selection of (some locomotive à vapeur...
) pics from a fine December day.
The jolly thatched building at the back is his workshop!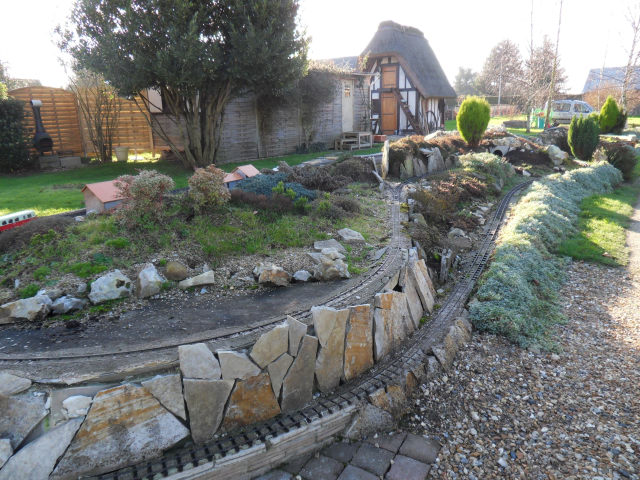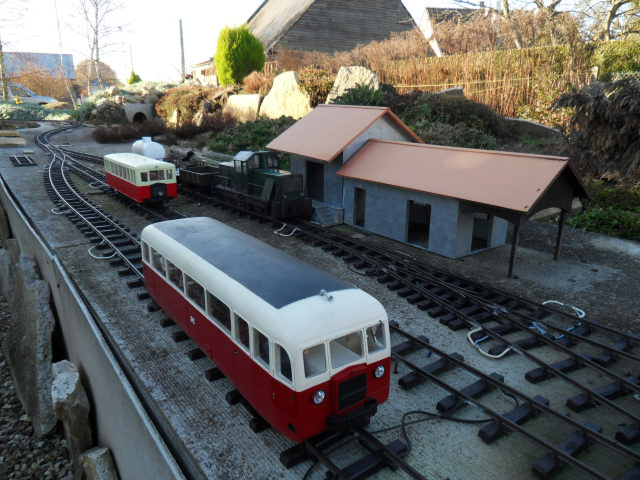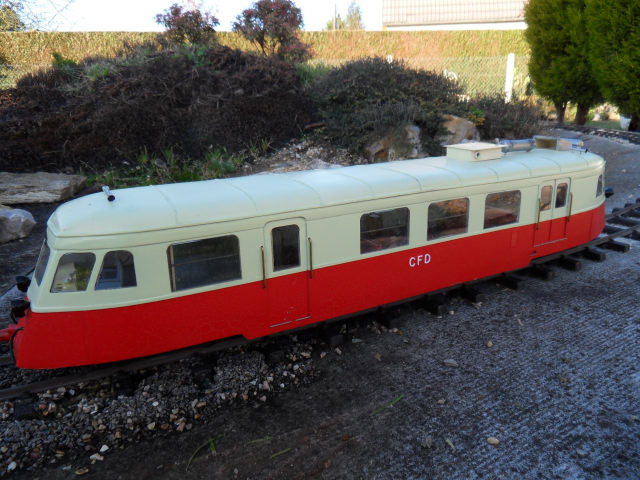 ...and for those who like their Corpets black....
(This is the part inside his house.)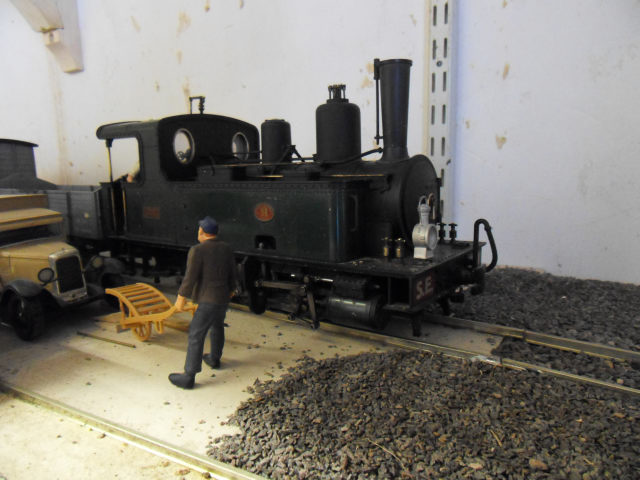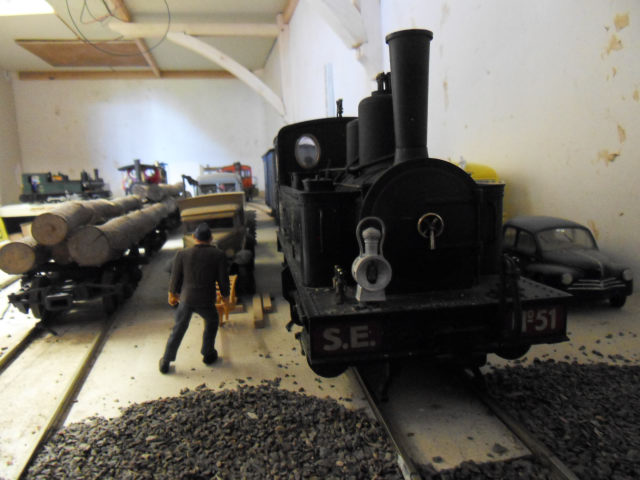 We ran some live steam despite the cold. Plenty of pressure but unable to keep the cylinders warm.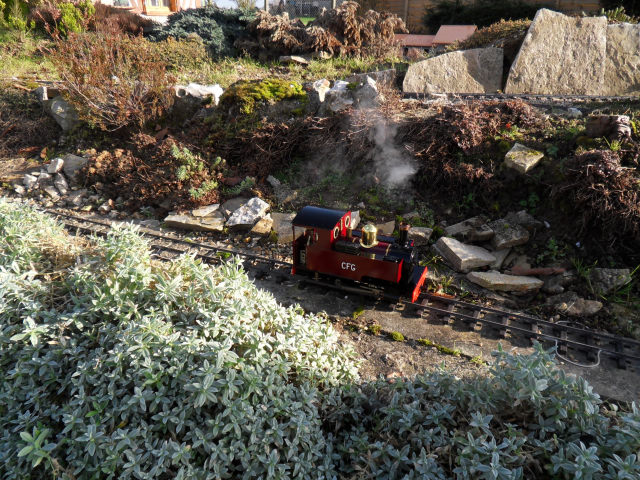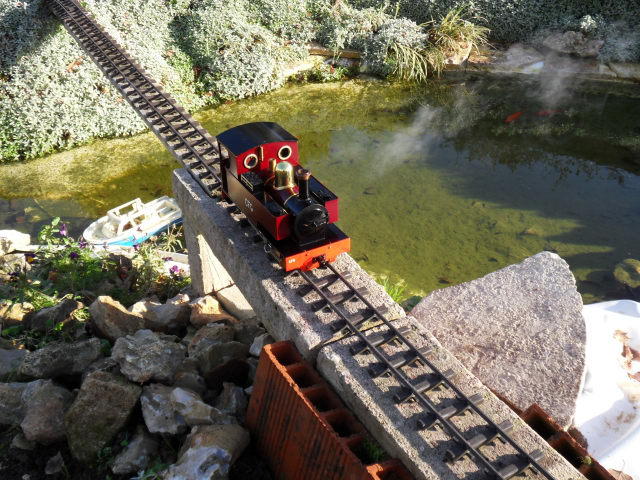 A brief diversion (while waiting for steam-up) into his workshop revealed some gems.
A
working
water mill in brass/zinc and plastic.
A beautiful G scale paddle steamer in wood.
A Correze mallet in brass.
Back to the steam...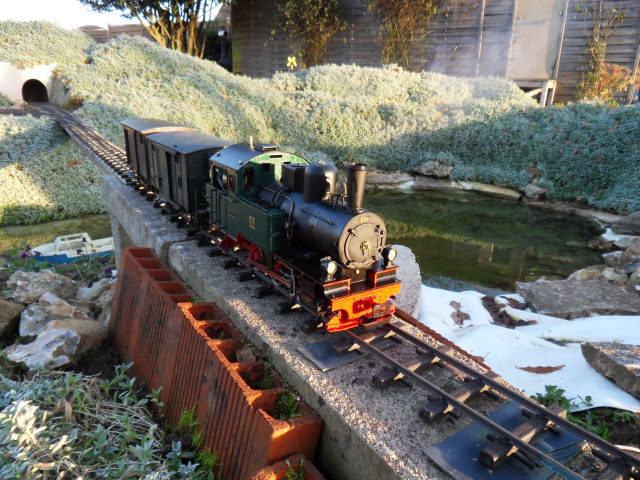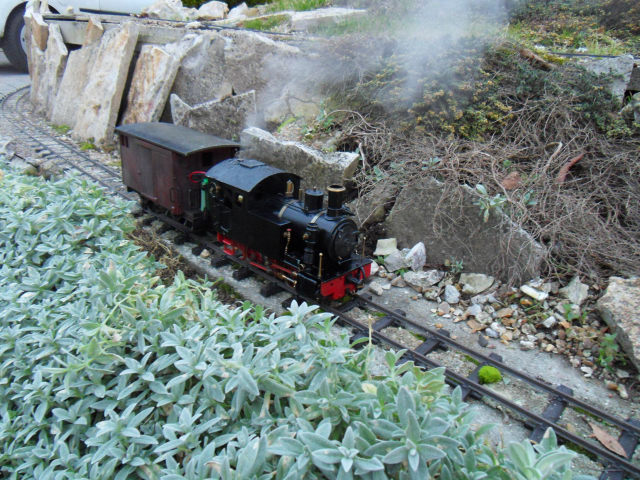 ...and last train to Seihac maybe...typical Correze train....De Dion ML autorail.
And yes apparently there were metre gauge tank wagons on the Correze
....And after a long afternoon we went inside and in the dining room I found this completely handbuilt diaroma...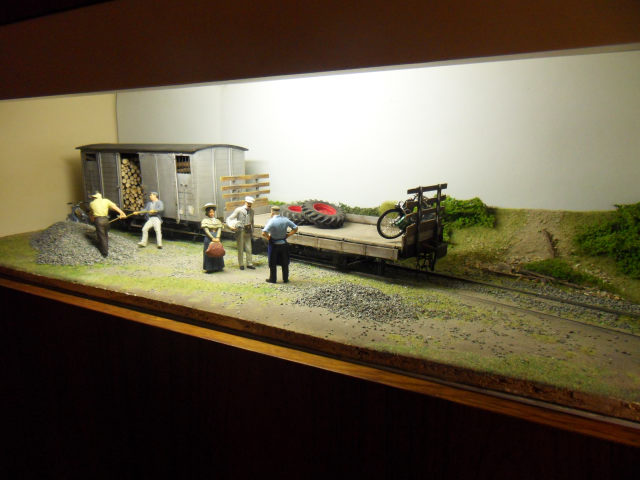 I have some movie film too for a later post.
To be continued....